Quickslide mounting anchors for Solaranchors.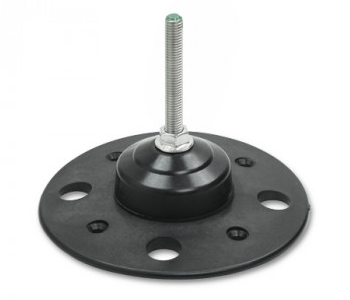 The Quickslide mounting anchors are specifically designed for watertight and ballastfree mounting systems, such as solar panels, ventilation units and solar collectors, on flat and slightly sloping roofs.
Because the tensile capacity of the mounting anchors amply meets the set requirements, building owners can sleep a lot more peacefully. During installation, the mounting anchors are mechanically attached to the roof construction. As a result, no more ballast is needed. This also means that roof functions such as the drainage of water are retained and the shifting of the solar systems, with the risk of damage to the roof covering, is a thing of the past.
Features & Benefits
Applicable on flat and slightly pitched roofs.

Compatible with TPO, PVC and EPDM membranes.

Simple and Quick installation.

100% watertight connection to every roof covering.

Prevents damage to the roof covering.

Resistant to extremely high pressure and tensile forces.

Can be used on almost all substructures made of wood, metal and concrete.

Strong yet very light in weight.

KIWA tested 


Fast delivery.
Pitched or flat on bitumen, PVC, TPO and EPDM
Quick-Slide has developed the QS PV anchors for mounting solar panels on both slanted and flat roofs. Often, Solar systems are used that are ballasted with tiles. This is a roof-unfriendly and therfore mostly a far more expensive solution on long terms. The Quick-Slide fastening system consists of a stainless-steel plate with 4 mounting holes. On the stainless-steel plate is a stainless-steel water retainer, attached with a stainless steel threaded bush for M10. The mounting anchor can be provided with any desired roof coverings such as Bitumen, PVC, TPO and EPDM. The complete set is pre-assembled at our company and meets any and all requirements.